Under the Stars: the poignant vinyl of Emissive, the return of Black Star, the Svengali of Manchester…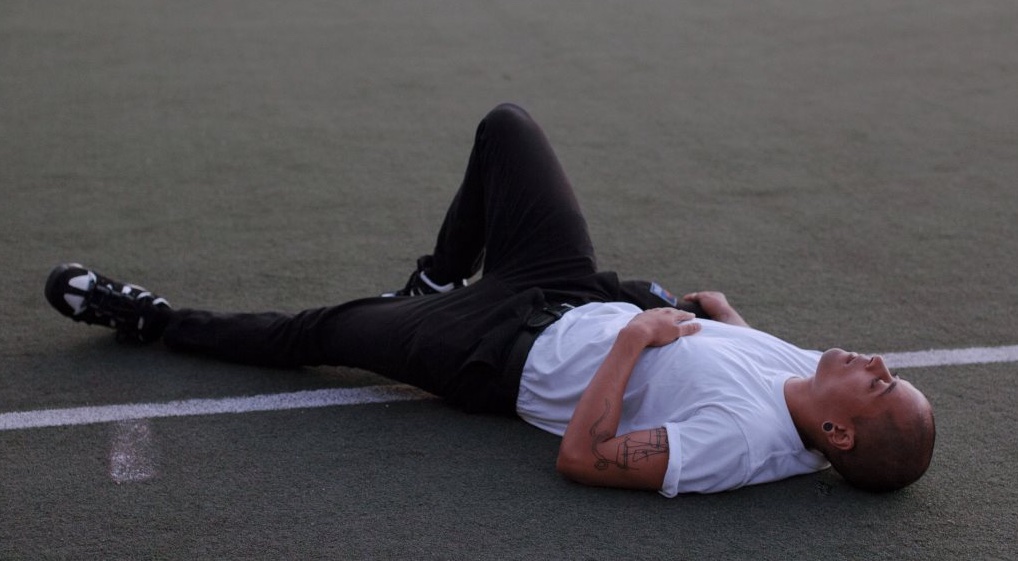 Under the Stars is an almost weekly column that features new music releases, upcoming shows, and a number of other adjacent items. We continue to evolve with the changes, thinking outside the margins, letting go of the right mix of house-meets-broken beats in DJ Moxie and (with his self-proclaimed "soulful sexy smooth sh*t") Ash Lauryn. We want to remind you to buy those tickets for the next Fast Times presents~ school of rock film at the Balboa with live music from Mae Powell and Maggie Gently. Doors at 7 p.m., music at 8 p.m. and cinema at 9:30 p.m. I get it? OKAY. Let's go!
EMISSIVE, CITY OF ROOMS (TELEPHONE EXPLOSION REGISTER)
Evan Vincent, the Toronto-based electronic music producer who records as emissive, has the lion's share of this city's poignant electronic music to date. Last year's "Love Perception" Wave Science EPon the Pacific Rhythm imprint, was the right kind of goofy bump to get your head spinning all night long.
coin towns, his album for Telephone Explosion Records, released digitally last year but now making its vinyl debut, expands the range of musician and artist by working both ambient ideas and hectic soundscapes, leaving them rotate for six to seven minutes. Opener "Quartz Register" is a relentless sunburn, simmering "Natural Springs", patiently unfolds an acidic riff, and the chugging tree trunk "Sunset Yellow" launches explosive drums against sweltering synth washes.
Even the remarkable 'Clorphyll', with conga-like drums, a perfectly placed whistle and a relaxation room atmosphere is in line with the previous tracks, weaving this patchwork creation, extending its stock much further than just a dance floor. But just before leaving, the closer "Friends Constellation" reinforces a pedigree of bump and bustle. Just in case we forgot.
Go to Toronto my friends, Emissive is onto something exceptional. Pick up the vinyl here.
BLACK STAR, NOT AFRAID OF TIME (STAR)
Yasiin Bey and Talib Kweli announced that their second album No fear of time will be an exclusive on the podcast platform Star. Scheduled to be released on May 3, the release marks Black Star's first album in more than two decades. Ahead of the date, the duo will release new episodes of their Midnight Miracle podcast, as well as a No fear of time album preview.
With Madlib producing, giving this project that extra bit that the hip-hop community has been waiting for 24 years, it arrives with a concentrated legion of fans ready to consume it all.
PAUL MORLEY, FROM MANCHESTER WITH LOVE (FABER BOOKS USA)
Is anyone here a fan of the 2002 comedy/tragic movie 24 hour party people?
The British biographical film, directed by Michael Winterbottom, tells the story of Manchester's famous export to the world: Factory Records. The release of albums by Joy Division, New Order, A Certain Ratio and Happy Mondays, then the opening of Hacienda, a precocious and avant-garde nightclub in the same city, made label boss Tony Wilson a real culture hustler, a fascinating study. This entrepreneurial spirit has enabled him to exert global influence, at all costs.
new book From Manchester with love: The life and opinions of Tony Wilson, written by Paul Morley, a respected music scribe, producer and manager who started his own fanzine in the late 70s in Manchester, paints a detailed, over 600-page picture of Wilson, the successful and complicated man. It's an eye-opening portrait designed for any music lover, record nerd, or folklore lover. To buy here.
SZAJNA, HILL EP (REGULAR DANCE)
Speaking of Manchester, Szajna (pronounced Shy-Na), is a DJ and music producer, originally from said city, who was part of the revival of Broken Beat (name verified by scene scout DJ Moxie), at so much so that his arrangements got that nod of authenticity from Broken Beat Gawd, IG Culture.
His Stepping Hill EP is the right combination of rugged raw articulation and smooth sunset-like patterns that predict a new generation of Broken Beat artists won't be chasing trends or fads.
They are there to make you sweat. buy it here.
ENDLESSLY, VARIOUS ARTISTS 001 (ENDLESSLY)
Speaking of Moxie, aka Alice Moxom: her On Loop imprint, her extension NTS radio broadcast and the globe-trotting club night – returns in 2022 with that warmth, still intact. Oakland's Space Ghost opens the label's new composition with a pleasant, melodic-like street soul.
"Used To It" lands in that "didn't I hear that before?" bin of memories. Following that, the ever-inventive Eris Drew delivers with "Heartbeat," turning deep-throwing organs and elbow-shaking tambourines, reminiscent of your local 45s soul party, into a summery 4/4 kick — hands down the one of the rarest bird tracks to arrive this year. That's what the Drews do. Cop a listen or just buy it here believe.
OCEANATOR AT AUGUST HALL, MAY 24
Oceanator, the project of Brooklyn-based singer-songwriter and multi-instrumentalist Elise Okusami, reminds me so much of that '90s grunge vibe. Nope, that "thrift store lumberjack look" isn't going mainstream again. Just the feeling of, you know, the apocalypse.
Shot through this prism of noisy, staggering guitars that pierce the senses with joy…well, not joyful, rather, ack…Release. Removing this fate from your chest can lower blood pressure.
nothing ever goes right, the album Okusami which will be presented at August Hall in May, co-produced with Bartees Strange, works from the inside and the outside on 11 songs. From the doom-opening stunt of the "Morning" triumph to one of the best pop, punk, fast-paced joints I've heard in a minute. "The Last Summer" kills with whiplash and instant lyrics: riding a bike with his best friends / doing the same thing every weekend / so that's really what it's like to feel alive / playing CDs on the stereo / browsing the stations on the radio / another saturday night and all is well.
Then a brief pause before Okusami leaned in hard for the fiery light guitar solo, Mang. I have to see this show. Offer them tickets here. Buy this album here.
ZELMA STONE AT THE BRICK AND MORTAR MUSIC HALL, MAY 5
As spring methodically creeps into summer, this combination of indie music festivals from February to March has settled back into a rhythm like there's been no break. Forget inflation or a spike in gas prices, bands need to be seen in order to make up for lost live music opportunities.
Sharing this unique spirit in person with the world is paramount.
Chloe Zelma Studebaker, the frontman of San Francisco indie band Zelma Stone, is making a comeback performing in the home zip code, coming off a stellar reception at SXSW in Austin this year and a wonderful placement at Treefort Music fest in Idaho. Their next performance on May 5 will see the band return from the road, a bit more seasoned, ready to bask in the glow of their hometown. If you missed Amado's show in early April, Zelma Stone will open in support of Barrie at The Brick and Mortar Music Hall. To buy tickets here.
LYRICIST LOUNGE 30: KRS-ONE, RAKIM, BIG DADDY KANE & DJ JAZZY JEFF AT PARAMOUNT THEATER OAKLAND, JUNE 25
What started as a regular gathering of some of New York's top underground MCs at various New York locations has grown into one of hip-hop's most recognized platforms, showcasing newcomers and veterans on tour. concerts, albums, documentaries and the popular MTV comedy sketch series "The Lyricist Lounge Show".
With a line-up that represents the core aspects of The Culture, and keep in mind that we've continued to lose legends year after year, if you haven't seen KRS, Rakim, Big Daddy Kane and DJ Jazzy Jeff, don't miss this historic moment. Take tickets here.