Cd'A Symphony hires a new musical director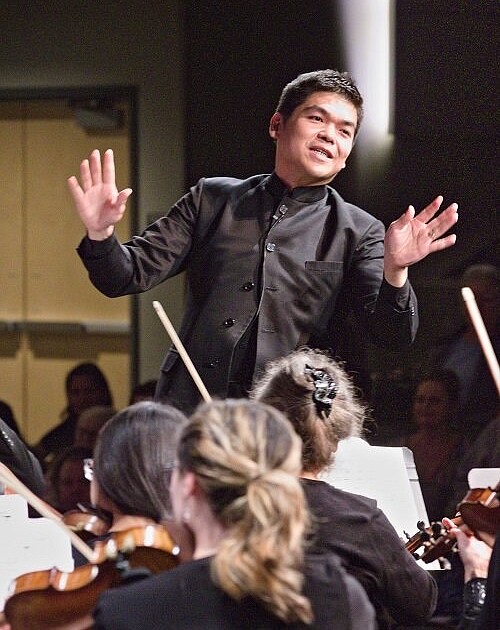 COEUR d'ALENE – The Coeur d'Alene Symphony Orchestra has a new musical director and conductor.
Danh Pham is no stranger to the orchestra, previously joining them as guest conductor.
"I can't tell you how excited and honored I am to become Music Director," Pham said. "I see this as a kind of galactic reunion, as we welcome back our audience to experience the music again."
Pham is currently conductor of the WSU Symphony Orchestra and director of bands at Washington State University. In addition to directing the WSU Symphony Orchestra and the Symphonic Wind Ensemble, he directs the WSU Opera and Musical Theater and teaches courses in instrumental conducting and symphonic literature.
A native of Honolulu, Hawaii, Pham earned his degrees from DePauw University, Indiana University, and the University of Oklahoma. Prior to his appointment at Washington State University, Pham held similar positions at McMurry University, Western Oregon University, Salem-Keizer Public Schools, and the Beaverton, Oregon School District.
Pham maintains a busy directing schedule here and abroad which includes international appearances throughout Asia. He has also led professional and honor bands in the Pacific Northwest, New Mexico, Texas, South Carolina, and Hawaii, as well as the All-State Bands in Kansas and Washington. .
"The history of the Coeur d'Alene Symphony has been filled with fantastic concerts, artists and repertoire," said Pham. "I hope my contributions to bringing new experiences to the concert hall, as well as programming a diverse palette of new voices for our weekends, will help grow our fan list."
Pham will lead the Coeur d'Alene Symphony and guest performers in its final concert of the season with a tribute to Ukraine: "The World to Ukraine" on May 15 at the Coeur d'Alene Resort. More information can be found at www.cdasymphony.org
"I'm looking forward to our performance in May when the world is a little more recognizable," Pham said. "What better way to rule this day than with the music we make together."
The symphony has been performing in northern Idaho for 43 years.